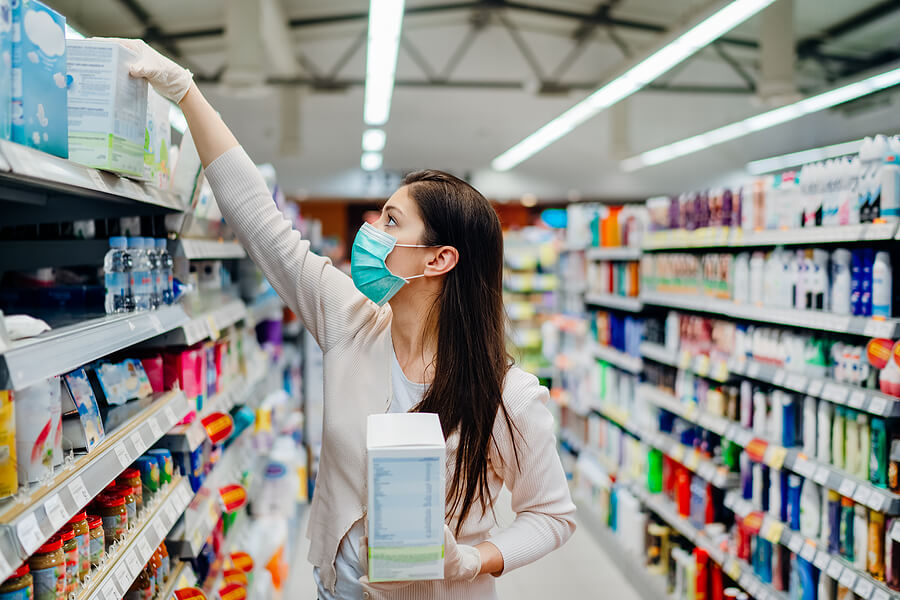 Since the Covid-19 pandemic began many industries have suffered, and the world has faced economic hardship. One industry that has been specifically affected by the pandemic is the Daigou industry.
Daigou is a term for a new type of cross-border exporting and importing. Also known as surrogate shopping, daigou is when an individual or a group of individuals outside of China purchase goods such as luxury items or groceries specifically infant formulas, and bring them to China to sell them at a higher price.
In recent years daigou has taken Australian supermarkets by storm. Asian shoppers have clean shelves of so much baby formula that Australian supermarkets have been forced to include buying limits for these products. This has in turn produced a billion-dollar industry and increased demand for companies such as a2 ( a baby formula company).
Since Covid-19 struck and shut down many forms of transportation and importation across the world this industry has begun to suffer. With decreased demand for daigou products, limited supplies, and travel restrictions those who make their living as a daigou seller have barely been able to get by.
 In an article by ABC.net.au Christine Liu a personal shopper who is a part of the daigou trend expressed her struggle when she said.  "I think the impact of the pandemic has been enormous, and it could be a devastating blow."
Liu reports that she has gone from selling at least 300 tins of baby formula per month to only 50 in September. This has also halved Li's profits from more than 20,000 dollars profit in previous years.
The effects of this spread past personal shoppers too. Around 1,000 speciality stores that catered to the demands of daigou shoppers have closed since Covid began. This number is a part of the 30 percent of daigou speciality stores that have now closed on a temporary or permanent basis, according to the director of Honeyroo, a consulting firm for Australian daigou brands.
Since daigou has seen a recession in its popularity there has been a new type of e-commerce that has emerged to try and replace it. Online now some platforms like Pindoudou (PDD) have made interactive e-commerce platforms in China to sell products at the same discount that daigou shoppers were from the comfort of their own computer. With this new online approach, the middle man is completely removed from the equation.
Even with the new competition as certain parts of Australia return to normal so too is the daigou industry. The main difference between e-commerce and daigou is their relation to the sellers. For example, the company A2 milk has a much closer and better working relationship with daigou sellers than it does with the e-commerce sellers. This is partly due to the lack of online presence that these companies have.
Ultimately no one really can be certain whether or not the billion-dollar diagou industry has moved on or not. What is known is that damage has certainly been done and even with daigou coming back there is still a period of time to come in which the industry will continue to suffer.